华盛顿大学发现的新证据:糖滋养癌细胞
Washington University: Proofs: Sugar Feeds Cancer
西奈山医学院和华盛顿大学医学院的研究人员最近公布了他们的研究结果,清楚地显示了含糖饮食的危害。
以下是他们论文的总结:
特定癌症的风险增加了代谢功能障碍的患者,包括肥胖和糖尿病。在这里,我们使用果蝇作为模型来探究饮食对肿瘤进展的影响。吃高碳水化合物的果蝇先前被证明可以直接导致代谢紊乱,包括高血糖、高胰岛素血症和胰岛素抵抗。
我们证明,高食糖也能将Ras/ src转化为癌组织从局部生长转化为侵袭性肿瘤,并伴有突发性转移。尽管大多数组织表现出胰岛素抵抗,Ras/Src肿瘤保留了胰岛素通路敏感性,增加了输入葡萄糖的能力,并抑制了细胞凋亡。高糖可增加典型无翅/Wnt通路活性,上调胰岛素受体基因表达,促进胰岛素敏感性。
结果是前馈电路扩增了Ras/ src转化瘤中介导的恶性表型。通过合理应用药物组合,针对这一循环中的多个步骤,我们证明了组合药物干预治疗改善饮食的恶性肿瘤的潜力。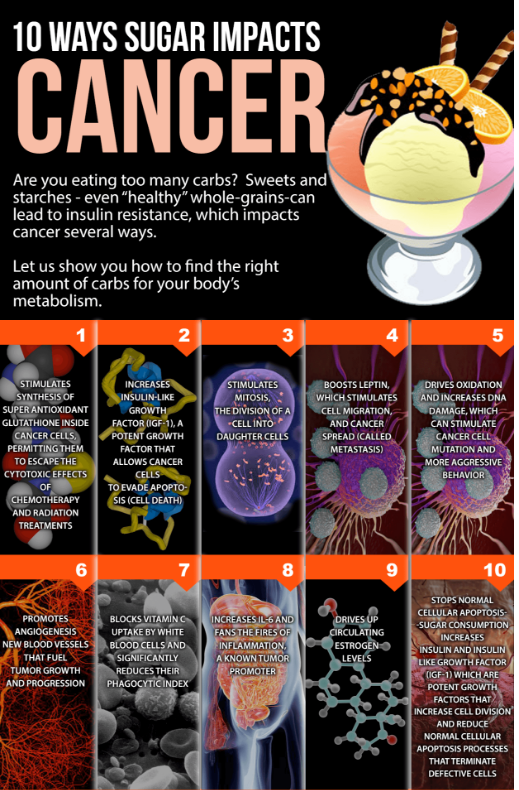 下面是一些简单的非科学家语言的含义:
众所周知,患有糖尿病、肥胖或患有代谢综合症(高血糖)的人患癌症的风险会大大增加。
科学家们用果蝇来观察高糖饮食对癌症的影响。
给果蝇吃高糖食物很快就会导致糖尿病。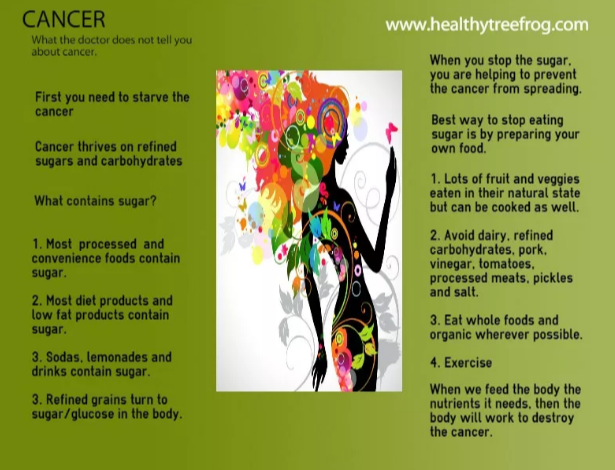 高糖饮食也会导致小的癌细胞迅速成长为非常大的、侵袭性的、转移性的(扩散)肿瘤,贪婪地消耗糖并抵抗正常的细胞死亡(或细胞凋亡)。
高糖饮食和由此导致的恶性癌症增长不断加剧,并逐渐失控:"它越长越大,它就会变得越大"——只要高糖"燃料"可用。
最后,科学家们呼吁制药公司研究资金,他们说可能有办法用药物来解决这些问题……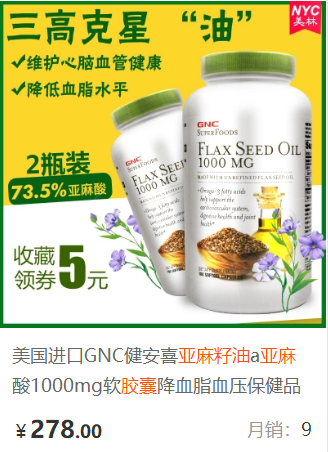 https://s.click.taobao.com/xJt8MNw
Researchers at the School of Medicine at Mount Sinai and the Washington University School of Medicine recently published the results of their work which clearly show the dangers of a sugary diet.
Here is the summary of their paper:
The risk of specific cancers increases in patients with metabolic dysfunction, including obesity and diabetes. Here, we use Drosophila [fruit flies] as a model to explore the effects of diet on tumor progression. Feeding Drosophila a diet high in carbohydrates was previously demonstrated to direct metabolic dysfunction, including hyperglycemia, hyperinsulinemia, and insulin resistance. We demonstrate that high dietary sugar also converts Ras/Src-transformed [cancerous] tissue from localized growths to aggressive tumors with emergent metastases. Whereas most tissues displayed insulin resistance, Ras/Src tumors retained insulin pathway sensitivity, increased the ability to import glucose, and resisted apoptosis. High dietary sugar increased canonical Wingless/Wnt pathway activity, which upregulated insulin receptor gene expression to promote insulin sensitivity. The result is a feed-forward circuit that amplified diet-mediated malignant phenotypes within Ras/Src-transformed tumors. By targeting multiple steps in this circuit with rationally applied drug combinations, we demonstrate the potential of combinatorial drug intervention to treat diet-enhanced malignant tumors.
Here's what all that means in simpler, non-scientist language:
People with diabetes, or who are obese, or have metabolic syndrome (high blood sugars) are well-known to be at greatly increased risk for developing cancer.
Scientists used fruit flies to see the effect of high-sugar diets on cancer.
Feeding the fruit flies a high sugar diet quickly gave them diabetes.
That high sugar diet also caused small cancerous growths to quickly become very large, aggressive and metastatic (spreading) tumors that voraciously consume the sugar and resist normal cell death (or apoptosis).
The high-sugar diet and resulting aggressive cancer growth increases, spiraling out of control: "the bigger it gets the bigger it will get" – as long as the high sugar "fuel" is available.
Finally, the scientists appeal to the drug companies for research money by saying that there might be ways to fix all this with drugs…
Proof: Sugar Feeds Cancer! | HealthBeat News - Part 1 http://healthbeatnews.com/proof-sugar-feeds-cancer/