纽约癌症治疗中心 黄芪的药理作用和应用研究
Astragalus – Memorial Sloan Kettering Cancer Center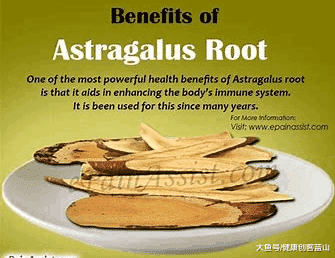 图示:黄芪增强耐力、力量和生命力
黄芪属豆科药用植物,在中药中有悠久的使用历史,常与其他草药一起作为滋补剂,以增强耐力、力量和生命力。黄芪提取物作为膳食补充剂出售,以改善免疫功能和减少疲劳。从黄芪中分离得到的多糖和三萜皂苷化合物已被用于科学研究。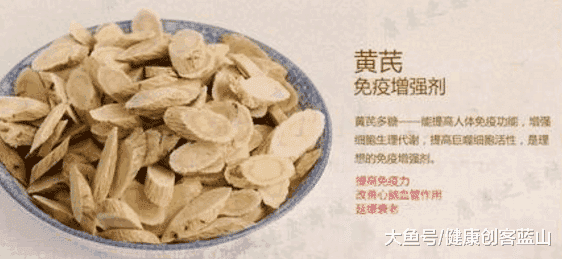 图示:黄芪增强耐力、力量和生命力,提高免疫力
黄芪及其成分具有抗氧化、抗炎和抗病毒活性。体外和动物研究表明,对心脏、肾脏、、骨骼和神经系统有保护作用。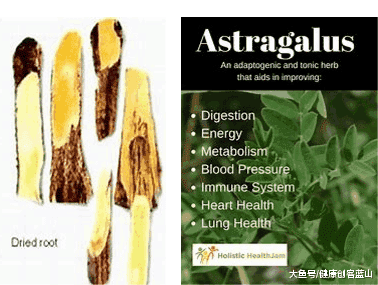 图示:黄芪及其成分具有抗氧化、抗炎和抗病毒活性。对心脏、肾脏、骨骼和神经系统有保护作用。
黄芪在人体中的临床研究显示了有希望的结果。一份病例报告表明,它可能减少与特发性膜性肾病相关的蛋白尿。

图示:黄芪 减少与特发性膜性肾病相关的蛋白尿。
在对健康个体的小型研究中,黄芪表现出钠排泄特性并产生病毒型免疫反应。
一种含有黄芪的主要成分的配方可以减轻运动员的疲劳。
黄芪注射液用作注射剂时,对IgA肾病患者似乎有好处。
黄芪在中药中的应用有助于减轻糖尿病酮症酸中毒。
在一项针对透析患者的小型研究中,一种基于黄芪的中药配方显著保留了残余肾功能。
从黄芪中提取的一些化合物在体外对胃癌、结肠癌、肝癌和卵巢癌具有抗癌特性。
黄芪也与急性髓系白血病患者延长生存时间有关。
在体外,同时使用阿地白介素和黄芪增强了肿瘤杀伤活性,同时减少了副作用。它还增强了以铂为基础的化疗并保护了奥沙利铂导致的神经毒性。黄芪皂苷逆转了氟尿嘧啶的毒性,增强了长春碱的治疗效果,同时减少了中性粒细胞和贫血的体内效应。黄芪注射液与长春瑞滨和顺铂联合注射可以改善晚期非小细胞肺癌患者的生活质量,但口服黄芪是否会产生同样的效果尚不清楚。
在另一项研究中,黄芪提取物有助于控制与癌症相关的疲劳。荟萃分析确定黄芪是与减少化疗引起的恶心和呕吐有关的传统药物之一,并对肝癌患者有好处,但需要更大的精心设计的试验来证实这些发现。
虽然黄芪通常是安全的,但它可能与某些药物相互作用。由于这种植物及其成分已显示出抗氧化和雌激素活性,它可能干扰一些化疗药物和/或影响激素敏感癌。需要更多的研究来确定黄芪在何种情况下可以作为标准癌症治疗的辅助治疗。
Astragalus – Memorial Sloan Kettering Cancer Center
Astragalus belongs to a group of medicinal plants from the Leguminosae family. The root of A. membranaceus has a long history of use in traditional Chinese medicine (TCM), and is often used along with other herbs as a tonic to increase stamina, strength, and vitality. Extracts of astragalus are sold as dietary supplements to improve immune function and to decrease fatigue. Polysaccharides and triterpenoid saponin compounds isolated from astragalus have been used in scientific research.
Astragalus and its constituents have antioxidant (27), anti-inflammatory (28), and antiviral (29) activities. In vitro and animal studies suggest protective effects on the heart (30) (31) (32), kidney (33) (34) (35), bones (36) , and the nervous system (11) (17) (37).
Clinical studies of astragalus in humans showed promising results. A case report suggests it may reduce proteinuria associated with idiopathic membranous nephropathy (7). In small studies of healthy individuals, astragalus exhibited sodium-excreting properties (8) and produced a viral-type immune response (38). A formula containing astragalus as a major ingredient reduced fatigue in athletes (10). When used as an injection, astragalus appeared to benefit patients with IgA nephropathy (26). Astragalus used in Chinese medicine helped reduce diabetic ketoacidosis (39). In a small study of dialysis patients, an astragalus-based TCM formula significantly preserved residual renal function (40).
Anticancer properties have been observed in vitro with some compounds from astragalus against gastric (41), colon (42) (43) (44) (45), hepatic (46) and ovarian (59) cancers. Astragalus has also been associated with prolonged survival times in acute myeloid leukemia patients (47).
Data also suggest beneficial effects when used with chemotherapy (1) (2). In vitro, concomitant treatment with aldesleukin and astragalus potentiated tumoricidal activity while decreasing side effects (14). It also enhanced platinum-based chemotherapy (3) and protected against oxaliplatin neurotoxicity (48). Astragalus saponins reversed toxicities of fluorouracil (42) (28) and augmented the therapeutic benefit of vinblastine while reducing neutropenic and anemic effects in vivo (44). An injectable form of astragalus with vinorelbine and cisplatin improved quality of life in patients with advanced non-small cell lung cancer (20), but whether orally administered astragalus would exert the same effects is unknown. In another study, an astragalus extract helped to manage cancer-related fatigue (22). Meta-analyses identified astragalus as among the traditional medicines associated with reductions in chemotherapy-induced nausea and vomiting (49), and to have benefits in patients with hepatocellular cancers (16), but larger well-designed trials to confirm these findings are needed.
Although astragalus is generally safe, it may interact with certain drugs. Because this botanical and its constituents have demonstrated antioxidant (27) and estrogenic (23) (50) activities, it may interfere with some chemotherapy drugs and/or affect hormone-sensitive cancers. More studies are needed to determine the circumstances under which astragalus could be useful as an adjuvant therapy to standard cancer treatments.
https://www.mskcc.org/cancer-care/integrative-medicine/herbs/astragalus