赖氨酸治疗单纯疱疹的多因素研究。
A multicentered study of lysine therapy in Herpes simplex infection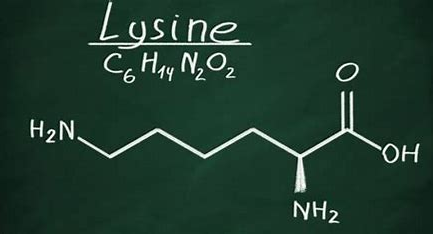 赖氨酸影响单纯疱疹病毒(主要是HSV型1或疱疹病毒)的机制是通过干扰赖氨酸和精氨酸的代谢平衡。单纯疱疹细胞合成高水平的精氨酸含量高,降低赖氨酸水平。
因此,赖氨酸可以成为减轻疫情和迅速治愈感染的宝贵武器,而精氨酸可以引发疫情,单纯性疱疹病毒需要它来复制和引起症状。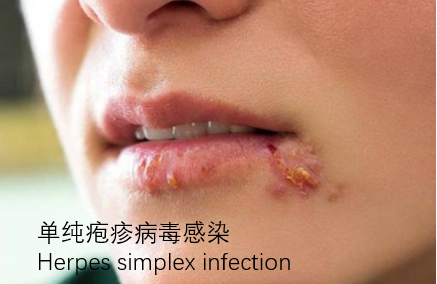 赖氨酸似乎可以抑制疱疹病毒感染的临床表现。45例经常复发的疱疹患者每天服用一次或多次剂量的赖氨酸312- 1200毫克。临床结果表明,辅助性赖氨酸能促进单纯疱疹感染的康复,抑制复发。组织培养研究表明,精氨酸与赖氨酸的氨基酸比值有利于精氨酸,对病毒复制有增强作用。相反,赖氨酸对精氨酸的优势抑制了病毒的复制,抑制了单纯疱疹病毒的细胞致病力。具有单纯性疱疹特征的密码子显然指定了病毒衣壳的产生,而牺牲了宿主细胞组蛋白。

A multicentered study of lysine therapy in Herpes simplex infection.
The proposed mechanism by which lysine affects the HSV (primarily HSV type 1 or herpes labialis) is by interfering with the metabolic balance of lysine and arginine. 2 HSV cells synthesize higher levels of arginine and lower level of lysine;
 
Thus, lysine can be a valuable weapon in reducing outbreaks and in healing the infection quickly, whereas Arginine can provoke outbreaks and is required by the herpes simplex virus to replicate and cause symptoms.
Lysine appears to suppress the clinical manifestations of herpesvirus infection. 45 patients with frequently recurring herpes infection were given 312-1,200 mg of lysine daily in single or multiple doses. The clinical results demonstrated a beneficial effect from supplementary lysine in accelerating recovery from herpes simplex infection and suppressing recurrence. Tissue culture studies have demonstrated an enhancing effect on viral replication when the amino acid ratio of arginine to lysine favors arginine. The opposite, preponderance of lysine to arginine, suppresses viral replication and inhibits cytopathogenicity of herpes simplex virus. The codons characterizing herpes simplex DNA apparently specify production of viral capsids at the expense of host cell histones.
A multicentered study of lysine therapy in Herpes simplex infection. - PubMed - NCBI https://www.ncbi.nlm.nih.gov/pubmed/640102