小麦草的抗病毒作用 Wheatgrass against Viruses

关于喝麦草是否有助于降低疱疹的严重程度和频率这个话题有很多争议,所以我想我应该写一篇关于这个话题的文章。首先,必须指出的是,目前还没有治愈疱疹的方法,尽管最近在澳大利亚进行的试验相信他们已经找到了治愈的方法。尽管目前还没有真正的治愈方法,但对于疱疹来说,确实有一些方法可以降低爆发的严重程度和频率。你猜对了——麦草。有很多患者报告说,自从在他们的饮食中添加常规剂量的麦草后,他们的疾病暴发已大大减少。
在你分析为什么麦草对疱疹有好处之前,你必须先看看哪些食物可能导致疱疹的爆发。
富含精氨酸的食物和酸性食物会增加疾病暴发的原因,而赖氨酸食物和含有碱性物质的食物可能会减少疾病暴发的数量。所以总而言之:
有助对抗病毒的
麦草!
适用于,梨,芒果+大多数水果
鱼类和其他家禽
绿叶蔬菜
乳制品(不包括冰淇淋)
抗氧化剂-浆果,羽衣甘蓝,菠菜,葡萄,欧芹
纯化碱性水-饮料-饮料
不利对抗病毒的
西红柿
巧克力
坚果
一些含有精氨酸的蛋白质奶昔
帮助病毒的
辣椒
糖
酒精
牛肉
油炸的食物
**记住,任何有助于你整体免疫系统的东西都会有助于减少你的疾病爆发。
鉴于麦草对你的身体来说是超碱性的,难怪麦草对生殖器疱疹有好处。Murry(2011)也同意这一观点,认为麦草对疱疹患者来说是完美的营养补充。此外,在Delaney(2011)的采访中,她的病人患疱疹已经15年了,她还说在病情爆发前,把麦草汁直接放在"肿块"上。结果是令人震惊的,病人多年来没有真正的爆发。
如果你已经被诊断出患有任何一种疱疹病毒,并且想要降低疾病爆发的严重程度和频率,那么我建议在你的日常饮食中添加麦草,看看它对你的疾病爆发有什么影响。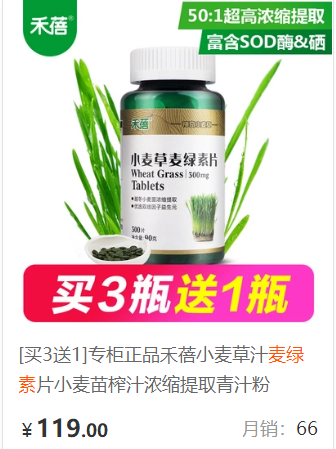 https://s.click.taobao.com/dWJDNNw
Wheatgrass against Viruses
There has been a lot of controversy about the topic of whether or not drinking wheatgrass can be beneficial in reducing the severity and frequency of herpes so I figured I'd do a post that is dedicated to the topic. Firstly it must be said that there is no cure for herpes, although very recent trials in Australia believe that they have found a cure see 'Herpes vaccine on trial' – July 2013 . Despite there being no real cure -'yet' for herpes there are definitely ways in which you can reduce the severity and frequency of outbreaks. Amongst these is you guessed it – Wheatgrass. There have been a large number of sufferers that have reported that their outbreaks have been severely reduced since adding regular doses of wheatgrass to their diet. Before you can analyze why wheatgrass is good for herpes you have to first look at what foods are likely to cause an outbreak.
Arginine-rich foods and acidic foods can increase the cause of outbreaks whilst lysine foods and foods that contain alkaline properties are likely to reduce the amount of outbreaks. So all in all:
The good
Wheatgrass!
Applies, pears, mangos + most fruits
Fish and other poultry
Green leafy Vegetables
Dairy Products (no this does not include Ice Cream)
Antioxidants – berries, kale, spinach, grapes, parsley
Purified alkaline water – drink drink drink
The bad
Tomatoes
Chocolate
Nuts
Some protein shakes that contain Arginine
The ugly
Chilli
Sugar
Alcohol
Beef
Deep fried foods
**Keep in mind that anything to help your overall immune system will help reduce your outbreaks
Given that Wheatgrass is a super alkaline for your system it is no wonder that wheatgrass is good for genital herpes. Murry (2011), also agrees with this, stating that wheatgrass is the perfect nutritional supplement for those suffering from herpes. Furthermore in an interview by Delaney (2011), her patient who has suffered from Herpes for 15 years also tells of putting wheatgrass juice directly on the "bumps" prior to a breakout. The result is staggering with the patient experiencing no real outbreaks for years.
If you have been diagnosed with either type of the herpes virus and would like to reduce the severity and frequency of outbreaks then I suggest adding wheatgrass to your daily diet and see what effects that it has on your outbreaks. If you find that it reduces your outbreaks please comment (you can use a different name if you want to remain anonymous) but please let others know and hopefully together we can help others learn more about the benefits of wheatgrass.
http://wickedwheatgrass.com/2013/06/12/wheatgrass-and-herpes/